Today's technology has moved on so quickly! The shift from analogue technology to digital is not just unique to TV or radio over the past few years, but hearing aids have benefited from this technology to help deliver better hearing to users, especially in noisy environments. Let's take a look at how modern hearing aids use cutting-edge digital technology to help you hear better in all situations.
Noise Management Technology in a Digital Hearing Aid
Where older, analogue hearing aids increased the volume of all sounds in the surrounding environment, digital hearing aids are designed to help people be more comfortable when hearing in noisy places. Digital hearing aids enable subtle sounds and nuances to be selected and amplified, while other background noise levels are reduced. Therefore, when conversations are going on, digital hearing aids make it easier to focus on the conversation you're having and amplify that sounds, rather than you having to struggle with your hearing in noisy places that have ambient background sounds.
Directional Microphones in Digital Hearing Aids
Another feature implemented within modern digital hearing aids are directional microphones. These microphones are able to turn in certain directions independently, in order to read the environment and amplify only the sounds you want to hear. With analogue hearing aids, you had to push a button on the aid to turn on this feature. This is different to modern digital hearing aids, as they can tell the direction the noise is coming from and amplify only the sounds you want to hear. The result - better hearing is tricky listening situations and environments!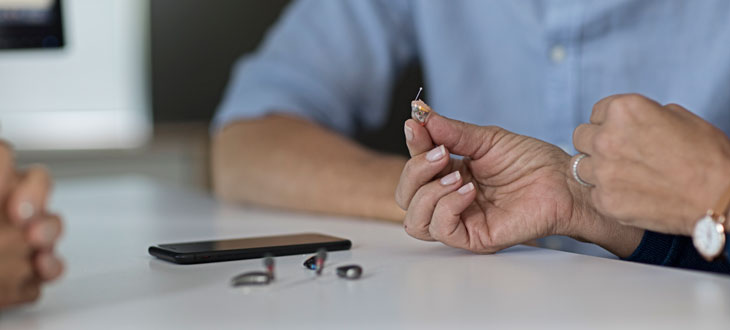 If you want to try digital hearing aids for yourself or would like to know digital hearing aid prices, call 08000 042 0000 or click here to schedule a consultation and demonstration today.